08, 26, 2013

/

Posted By asuites

/

Comments Off

on Visiting Seattle? 3 Attractions You Shouldn't Miss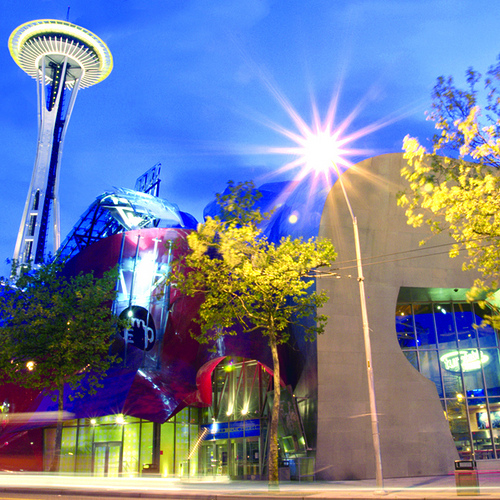 Seattle has many great attractions that visitors should plan to check out. If you're a business traveler spending some time in Seattle, or just a tourist on vacation, Seattle has plenty of exciting options for visitors.
1. Museums and art galleries. Seattle has dozens of great museums filled with culture, history, and science. The Seattle Museum of Flight is a popular destination for tourists in Seattle with an interest in aviation. Seattle's Burke Museum of Natural History is another winning destination, and is actually Seattle's oldest museum. For a more modern vibe, check out Seattle's EMP Museum, a destination dedicated to pop culture – this 140,000 square foot museum was designed by Frank Gehry, and will surely please music lovers and lovers of modern media.
2. Visit Pike Place Market. Pike Place Market is one of Seattle's most well known attractions. This year-round destination has been open for more than a century, and is often called "the soul of Seattle". Pike Place contains more than 200 businesses and hosts over 10 million visitors every year. Coffee lovers might also know it as the home of the very first Starbucks – a must-visit for java fanatics! The market is also home to wonderful fresh fruit and produce supplied by over 100 local farmers who operate in Pike Place, as well as hundreds of local craftspeople with unique cultural souvenirs available to tourists in Seattle.
3. Explore nature outside the City. While the city of Seattle itself offers endless entertainment for business travelers and tourists, sometimes it can be nice to outside the city and enjoy nature. Fortunately, Seattle offers a wide range of exciting natural destinations. Mount Rainier is a popular choice, offering winter fun including Skiing, Snowboarding, Sledding, and more. Visitors to Seattle might also want to check out Tacoma, a neighboring city known for culture, hand-blown glass, and natural beauty. Mount St. Helens is another great destination for travelers and tourists looking to experience the excitement of natural history.
So whatever your reason for visiting Seattle, either business or please, you're sure to find many great activities and attractions to help occupy your time and expand your mind. And don't forget, if you're looking for temporary accommodations in Seattle, ASI can help, with our wide selection of month-to-month furnished apartments in Seattle and surrounding areas. Contact Us today to learn more about our available apartments!