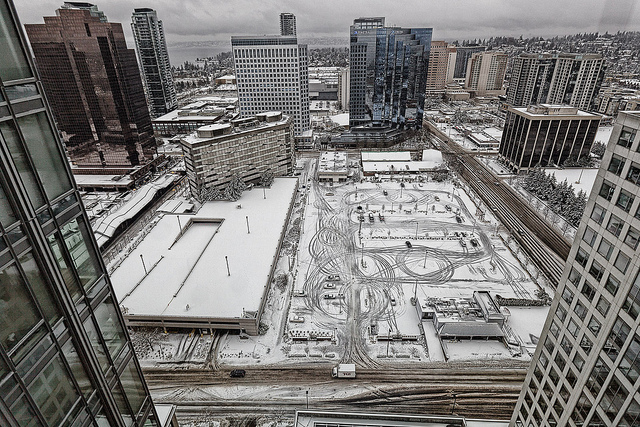 Are you considering a move to Bellevue, Washington? Have you been offered a job in Bellevue? If so, the good news is that Bellevue is consistently recognized as a great place to live and work. The city is scenic and natural, but home to a growing urban core, and filled with business opportunities.
The team at ASI operates a range of furnished apartments and short term rental units in Bellevue, and our experience living and working in the city has given us some great insights on why Bellevue continues to grow and thrive.
Natural beauty with downtown living. Bellevue has always been known for scenic and impressive natural surroundings. Forests, lakes, and mountains make give the city a healthy vibrant feel. However, Bellevue isn't just a quiet town – over the last decade, the city's downtown has grown to hundreds of thousands of residents. This combination of urban living in natural surroundings offers residents a great quality of life.
Skilled Workforce, Strong Economy. Many major corporations have moved a significant amount of jobs into Bellevue, including Verizon, Expedia, T-Mobile, and Microsoft. A highly educated population – with over 60% of adults having at least a bachelor's degree – has made Bellevue an attractive choice for many large employers.
Low Crime, Good Infrastructure. Bellevue's crime rate is very low – and residents report that the city has a safe and comfortable feel. Additionally, Bellevue's schools, hospitals, roads, and general utilities are excellently developed and high quality.
These are just a few of the reasons that make Bellevue an attractive choice for many people, including entrepreneurs, single people, and families. With great business opportunities, natural beauty, and a high quality of live, it's no wonder that Bellevue is growing so quickly.
If you're planning an extended stay in Bellevue, either for business or travel, or if you're planning to relocate to Bellevue, ASI would like to help. We have been operating temporary furnished apartments in Bellevue for many years, and our experienced consultants are here to help make your short term rental in Bellevue as easy as possible. To learn more about our available furnished apartments in Bellevue, please Contact Us today.